Recently, our team found an interesting Reddit post related to reverse engineering from 3D scanner data to CAD:
Geomagic is known as the golden standard for converting scan data from non-contact 3D scanners to CAD models for design. We have customers who love Geomagic for SOLIDWORKS (reverse engineering plugin for SOLIDWORKS) and Geomagic Design X (standalone CAD software with reverse engineering capabilities) because it's a parametric CAD modeling package with extensive feature sets. They also have automated features like Autosurfacing tool that makes it much easier to reverse engineer complicated and even organic designs. It's great if you have the budget to purchase a comprehensive reverse engineering package.
However, if you need to do reverse engineering and you just don't have the budget to purchase professional high-end package, or just need a solution that still gets the job done without all the enhanced features, are there any affordable options out there?
We'll present you with three alternative Scan to CAD solutions that are both:
Affordable
We know that affordable is a subjective term but we'll offer a range of solutions from just under $1,000 to $3,000+ USD.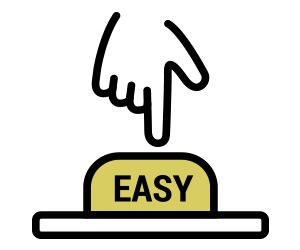 Easy to Use
Scan to CAD is viewed as a complicated skill that requires hours of specialized training. These solutions require minimal training compared to high-end packages. You can learn as you go.
---
XTract3D
Reverse Engineering Plugin for SOLIDWORKS
A Better and Friendlier Way to Convert Scan Data to CAD
XTract3D Overview
Price
Single License: $999

Type
Scan to CAD plugin for SOLIDWORKS
(SOLIDWORKS sold separately)
CAD Type
Parametric modeling
Ideal For
Developed for people who already have SOLIDWORKS. Having your reverse engineering tools inside a CAD modeling program you already know make work much more efficient.
XTract3D Makes Parametric CAD Modeling A Lot Simpler
Work smarter, not harder. You can leverage your years of experience with SOLIDWORKS without having to learn any new tools or methodologies.
SOLIDWORKS is one of the most popular parametric CAD modeling packages used by 3.2 million users worldwide. XTract3D works as a reverse engineering toolbar inside SOLIDWORKS. It's a Scan to CAD plugin that works like any of the tools inside the CAD software. There's no need to open a new window or constantly import/export your working models to a different program.
One of the pluses to using XTract3D is that it handles large scan data files (3D meshes or point clouds with millions of polygons or points) very well. You can use dense scan data as a visual guide for sketching CAD models in SOLIDWORKS with no lagging issues, as you turn it off and on.
XTract3D's Approach to Reverse Engineering
XTract3D's approach to reverse engineering focuses on providing a basic yet powerful set of tools to manually extract features, sketch, and create CAD data using the 3D scan data as a visual reference for design. This fool-proof way of doing reverse engineering reflects on how most professionals tackle Scan to CAD projects every day.
Creating a CAD model using XTract3D mirrors the approach of how you would construct a CAD model from scratch.
By focusing XTract3D on simple and proven methods, XTract3D gives you a robust toolset to solve a wide variety of reverse engineering problems without being overly complicated.
XTract3D's Reverse engineering Workflow from STL File (Scan to CAD)
In this video demonstration, Tom demonstrates how straightforward it is to reverse engineer any part of a STL file.
He demonstrates the entire Scan to CAD process:
He first uses a 3D scanner for capturing measurements of a real world object.
The scanner data (STL file) is then imported into SOLIDWORKS and used as a reference for building parametric CAD models based on 2D drawings.
Buy XTract3D
---
Mesh2Surface
Reverse Engineering Plugin for Rhinoceros 3D
Practical and affordable 3D reverse engineering software for converting scan 3D meshes into professional CAD models—faster and easier
Mesh2Surface Overview
Price
Mechanical version: $893.67
Premium version: $1,408.69
Type
Plugin for Rhino 3D
(Rhino 3D sold separately)
CAD Type
Direct modeling
Ideal For
People who are on a tight budget.
Best Low Cost Reverse Engineering Package We've Ever Seen
A commercial seat of Rhino + Mesh2Surface starts at $1,700 USD, making it the most affordable, complete reverse engineering solution we carry.
Mesh2Surface is a plugin for Rhino that focuses on finding the fastest, most accurate, and easiest way to convert 3D scan STL meshes into professional CAD models. It is straightforward to use and delivers similar performance to high-end reverse engineering software.
Mesh2Surface's Approach to Reverse Engineering
Every reverse engineering project is unique and the process can be a time consuming in order to achieve the right and accurate results. This inspired Mesh2Surface developers to create a universal tool that can be applied to different reverse engineering challenges while simplifying the process.
Mesh2Surface is an affordable yet sophisticated Scan to CAD tool that extends beyond basic arcs and curves. It excels at reverse engineering even for freeform and complicated surfaces.
With Mesh2Surface, you can:
Extract shapes by selecting what type of features need to be fit

Create 2D line sketches that can revolve or extrude surfaces

Quad surfacing for organic free form reverse engineering

3D Sketch tool to draw curves directly on the mesh to define surfaces

Tolerance surfacing shows instant color map deviation from scan data and gives you full control to fix it to get the best accuracy out of your CAD model
Mesh2Surface's Reverse engineering Workflow from STL File (Scan to CAD)
Paul gives a quick tour of how to use Mesh2Surface reverse engineering plugin for Rhino3D CAD modeling software. In this demo, he uses Mesh2Surface to get 3D measurements off a scanned 3D model of a worn piston to create the CAD model.
Mesh2Surface Excels at Reverse Engineer Complex Organic Surfaces
Boat builders, sculptors, and furniture makers would benefit from Mesh2Surface as it's excellent at handling organic modeling based on scan data.
Mesh2Surface also has an Autosurface tool that provides the quickest way to convert scan data to surface with a click of a button. This especially useful for highly complex organic surfaces. If you are not completely satisfied with the automated results you have control to modify a portion of the model the way you want.
Paul demonstrates how to convert scan data into a CAD file when dealing with an object with complex organic geometry.
Mesh2Surface In-Depth Tutorial
For those who want a better understanding of how Mesh2Surface works, check out this video.
Buy Mesh2Surface
What is the difference between Mesh2Surface Mechanical version and Premium Version?
---
SpaceClaim
Direct 3D solid modeling software for mechanical engineering
Standalone CAD modeling package with reverse engineering capabilities
Mesh2Surface Overview
Price
Starting at $3,000
Type
SpaceClaim is a standalone software. The other tools discussed (XTract3D and Mesh2Surface) are plugins so the purchase price doesn't include the CAD modeling software (such as SOLIDWORKS or Rhino).
CAD Type
Direct modeling
Ideal For
Someone who doesn't already own a CAD modeling package and want something they can pick up and use without being a CAD specialist. Software can be self-taught.
CAD Modeling Package Perfect For Novices
The beauty behind SpaceClaim is in the simplicity of its intuitive modeling tools. You can easily create and modify features with four modeling tools: pull, move, fill, and combine.
SpaceClaim is a well-known direct modeler that gives any engineer, designer, and machinist the power and flexibility to create and edit CAD models with ease. What makes SpaceClaim successful is you don't need CAD experience to use it. The software is intuitive. You can figure out how to build things as you use it along with some basic training.
SpaceClaim contains SOLIDWORKS style modeling without the restrictions or hindrance of parametric modeling. While feature-based approach to modeling can confine you from editing the models later on with a lot of complexities, SpaceClaim's direct modeling approach allows you to modify the design at a later time if needed, without restrictions.
While SpaceClaim is at its core a CAD modeling software, it has a library of Scan to CAD tools.
SpaceClaim's Approach to Reverse Engineering
SpaceClaim can use a 2D model or STL file for converting it into a solid model. Little blips in mesh data can be repaired with SpaceClaim because the software was designed to work efficiently with STL files. Manufacturers can build complex solids quickly or use direct modeling commands while referencing a STL model.
SpaceClaim is great for handling STL files. It can:
Quickly create complex solids from scratch
Sketch curves along the facets of an STL file
Adjust a model's geometry
Easily create fixtures around mesh data
Modify the geometry of worn parts
Clean up messy and noisy scans
SpaceClaim's Skin Surface Tool helps extract surface or solid geometry from any STL file for any surface contours, organic shapes, and STL integrity.
SpaceClaim's Reverse Engineering Workflow From STL File (Scan to CAD)
Paul demonstrates how SpaceClaim offers intuitive tools perfect for reverse engineering. With SpaceClaim, STL files and solids can be easily altered to recreate perfect models for parts and fixtures. Users can even start with 2D models. Imperfect data from worn components or a dirty scan can be quickly corrected.
SpaceClaim Reverse Engineering Case Studies
"We were awarded a project that was substantial enough and easy enough to look at doing the work ourselves and in doing that work, SpaceClaim paid for itself. That was a big advantage. It was literally overnight. SpaceClaim is great for what we do. Reverse engineering has become 40 percent of our revenue."

Daniel Lainchbury

Senior Applications Engineer, Physical Digital
Request a Quote
---
Which Scan to CAD Software is Right for Me?
Quick way to determine the most suitable for your needs
Use the flowchart to figure out your best option
If price is a major factor…
The best affordable reverse engineering solution would be Mesh2Surface and Rhino. The combined purchase price of this package starts at $1,700 USD.
---
If you are looking for a parametric reverse engineering tool…
XTract3D is capable of handling this task as it's a plugin for SOLIDWORKS.
---
If you want a solution that is fast at doing the job well and is not restricted by parametric modeling…
SpaceClaim is a good choice.
---
If you already have SOLIDWORKS…
XTract3D is the best option as you don't need to learn another software.
---
If you already have Rhino3D…
Mesh2Surface is the best option as it's a plugin for Rhino software.
---
If you are just starting to get into CAD modeling but also need a reverse engineering tool…
SpaceClaim is a good choice as it's platform is built for those who have little or no CAD experience.
---
If budget is not an issue…
Geomagic Design X or Geomagic for SOLIDWORKS would be other options you should consider. They are considered high-end reverse engineering tools with comprehensive feature sets.
---
Affordable Scan to CAD Software Comparison
To summarize, here is a side-by-side comparison chart of the affordable Scan to CAD solutions
XTract3D
Mesh2Surface
SpaceClaim
Plugin or Standalone Software
Plugin
Plugin
Standalone Software
Required software (Sold Separately)
SOLIDWORKS
Rhino
Not Applicable
Price
Single License: $999

Mechanical version: $893.67
Premium version: $1,408.69
Starting at $3,000
(Request a Quote)
Easy to Use
Yes
Yes
Yes, even for people who are new to CAD modeling.
Parametric or Direct Modeling

Parametric

Works natively inside SOLIDWORKS. If you are already a SOLIDWORKS user, it works like any of the tools inside the CAD software.

Direct

Direct

Great for Organic Surfaces
Yes
Yes
Most sophisticated tool out of these options for organic and complicated surfaces
Yes
However, better for mechanical parts.
If you have any further questions related to which affordable Scan to CAD tools is right for you, please feel free to contact us. We'll be happy to show you how these tools would be best for your specific applications.
Shop Low Cost Scan To CAD Tool →